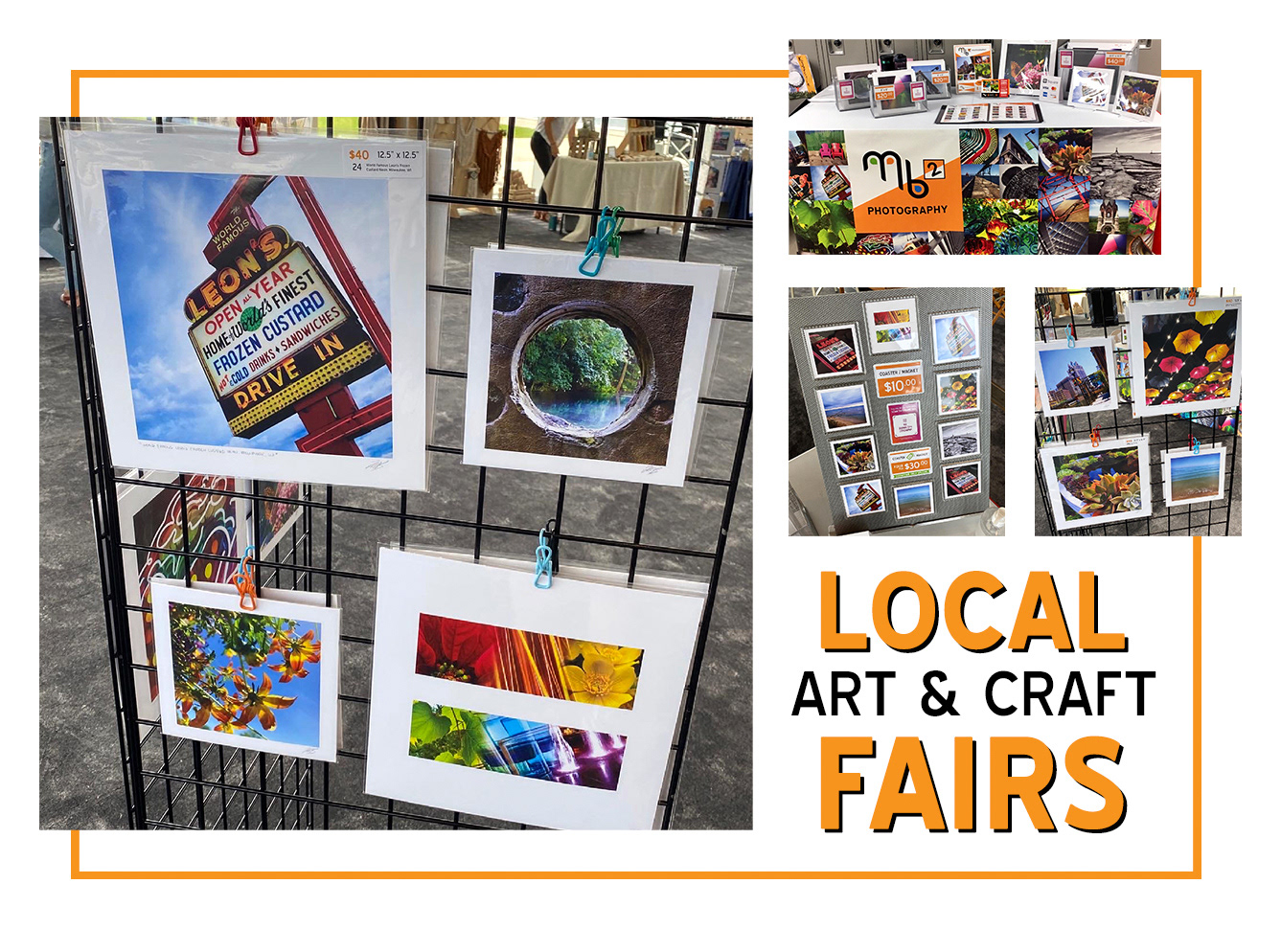 VISIT MY ART & CRAFT FAIR SALES TABLE/BOOTH!
8"x8" signed and 12.5"x12.5" hand-titled, signed prints will be available for purchase at my sales table. All prints are packaged with a backing board in a clear sleeve for safe transport. Prints in both sizes will be on display. NEW drink coasters, which double as magnets, are available as well. Custom orders may be placed from my
Mb2 Photography Master List
book, which will be on-hand at all art and craft fairs. Stop by and say "Hi!". I'm looking forward to meeting you.

Shop the events listed below early and often as print quantities available for 50% OFF are limited on select prints. 50% OFF is a show/fair only special! All sales are final. THANK YOU FOR THE SUPPORT.
DUE TO THE COVID-19 PANDEMIC: Dates and times listed on this webpage are subject to change. Please return to this page for the most up-to-date information on Mb Squared Photography online market and art and craft fair participation. Updates are also made frequently on my 
@mbsquaredphotography Instagram page.
 Thank you for your understanding and support. We are all in this together. - Mike